Welcome to the EGL section




 0. How to navigate this webpage
don't forget to scroll!

click on Wardrobe, Wishlist and About at the top of the page to change tabs

everything is listed in descending order, longest owned first/most wanted first

click on the picture for Lolibrary page

crosses = colourways, white and bordeaux have priority








= dream item



= purchasable listing link



= in transit


= purchased listing link



= photo credit link
 1. Explaining lolita fashion

1.1 The basics
NOTICE
As I've barely worn the fashion for a year, this section is me trying my best to explain the basics of EGL & my own clothing style since a lot of family members and friends have taken notice of my clothes. It helps me reevaluate what I know and how I'm representing myself to others.
Please keep this in mind before crucifying me thank you



EGL stands for Elegant Gothic Lolita. It's a fashion subculture that started in Japan with influences of Victorian and Rococco clothing styles.

While the name of the fashion has nothing to do with the book by Nabokov and isn't spelled with a capital L, it's speculated that it may be the reason why the fashion is called lolita. This is a FASHION subculture and nothing else, there are minors participating in this FASHION culture.
In other words, Our fashion is not your kink.

It's like the Bratz crew embracing that they're called brats, and punkers embracing that they're called punks. Both of them gave their "insults" another different meaning.

Some people have also theorized that people in Japan used the term lolita to describe a cute girl, but others argue that this isn't true and that they were well aware of its international meaning. Still, the fact that this doesn't have anything to do with at least the content of Nabokov's book still stands to this day.
—
When looking at listings and/or talking about lolita, you might hear and/or see these words:

JSK • Jumperskirt, it's a skirt with straps which usually means that you're supposed to wear a blouse underneath it

SK • Skirt, they usually stop right above or underneath the knees

OP • One Piece, a dress with sleeves. You don't need to wear a blouse underneath this piece

KC • Katyusha, which means headbow in Japanese

UTK • Under the knee, referring to the length of socks

OTK • Over the knee, idem
1.2 The price

oh lordie the price
Before you go any further, I've got to explain why most tlolita pieces are priced this way. Pieces are carefully constructed and not produced in huge quantities. A lot of material gets used into making a piece and those on itself are not cheap as well. Especially for custom lace, hand embroidery and special fabrics.

This is why it can take months for your piece to arrive if you're not buying it second hand, or why you might see limited reservation periods.

Because usually, pieces are also made to order. They are built to last for decades and to be worn multiple times. Also, you can't forget that even the biggest lolita brands are still considered as extremely small ones when comparing them to the brands we regularly see like H&M, Zara, Bershka and many more.

Trends also exist in this fashion and the amount of popularity a style, piece and/or brand has can affect the prices too!! writing this while there's a sweet boom happening, new indie brands are coming out solely focussing on old school and AP are selling out €500-€600 sets in minutes... help I'm just a broke student

1.3 The search
Since pieces are made to last for decades, are made in limited quantities and expensive, it can take a very long time till you've found your dreamdress or a dress on your wishlist.

This is why most lolitas usually dedicate a rather big amount of the time to searching on second hand sites!

 2. Explaining "my" punk
The second style you'll find in my closet is a kind of punk.

I think it is punk? Visual kei & anime art have influenced the punk I wear a lot, which is why you'll usually see me wearing Japanese punk brands as my "main piece" outside of lolita.

Currently (2020-2021), e-girls are getting "merged" with the new wave of mall goths too. The people wearing this style also seem to incorporate clothing items of Japanese punk brands! So yeah... it's getting a bit tricky to "classify" my punk-style if I can state it like that.

Hopefully my wardrobe & wishlist can give you a better image & description of the punk I wear/am interested in!

If you haven't noticed yet, my favourite brand of all times is PUTUMAYO and right now I own 14 pieces by them ~

 3. My introduction
I discovered EGL and Japanese Punk around 2010-2011 when I discovered anime! More like when I discovered Vampire Knight and Kanon Wakeshima and heard one of their songs in the infamous Michelle Phan make-up tutorial but I digress

During those times, it was extremely hard for me to find something that my parents would allow me to buy that was also available in our small country.

But now, after 10 long years and finding new dear friends that reignited my love for the fashion and confidence, I'm able to wear those pretty dresses & studded pants


 4. Personal style
The styles/themes I like to wear are:

• proto
(see cynical neo-princessism)
• old school
• maid not the maid café kind, I'd have to respectfully ask you to not associate me with that style


• gothic
• punk obviously




and the colourways I like to wear are:

• black & white
• black & black
• purple
• wine/bordeaux/deep red & white

 5. Where I buy my pieces
Here is a list of the online sources I've bought most of my pieces from with a little description and review of them.




Lacemarket

Budget: All about luck!
Recommendation:





The hub for second hand lolita sales coming from lolitas all over the world. Sellers are able to create Buy It Now and/or Auction listings. The auction system is the same one used by eBay.

—




Vinted

Budget: All about luck!
Recommendation:





A second hand marketplace that's starting to become more and more popular. You can buy items from people a country or 2 away.

Shipping is very cheap and doesn't seem to go through any customs checks because of this. You either get miraculous deals or scalper prices.

Lolita replica's are easier to spot here, it's mostly Sanrio Aliexpress scammers that are thriving on this platform.

—






WunderWelt
WunderWelt Fleur

Budget:



Recommendation:





A second hand lolita, gothic & punk and an official retail webshop based in Japan that seems to update their second hand site twice a day. Popular brands such as Moi-même-Moitié, Victorian Maiden, Atelier Pierrot, Sheglit and more are sold on their official retail site. Reservations can also be made here.

Prices are on the higher side here. A single account and shopping cart is used linked to both sites and making purchases earns you a % your money spent back as points. These points can be used to reduce the price on your next purchase
(1 point = ¥1)

When using PayPal, you will get a second payment request after they've calculated the shipping costs. This second payment doesn't need to be paid immediately which comes in handy when you make multiple purchases on different days as the shipping price seems to get recalculated for a combined shipment.

—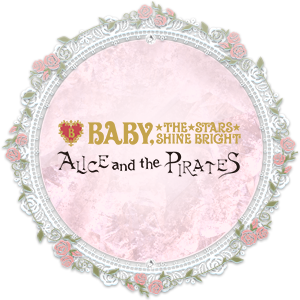 Budget:




Recommendation:





Baby, the Stars Shine Bright
Alice and the Pirates
Japan webshop
YEAH THAT'S RIGHT I WAS ABLE TO BUY BRAND NEW BURANDO ONCE NEVER AGAIN THO CUZ BROKE STUDENT LIFE

One of Baby's and Alice's official webshops. Shipping is extremely fast (a week or so). The price you pay for brand new burando can also be found in the amazing customer service.

Do keep in mind that one of their payment systems has a glitch where you can accidentally place an order when reloading the page without paying. You will have to contact Baby about this.

—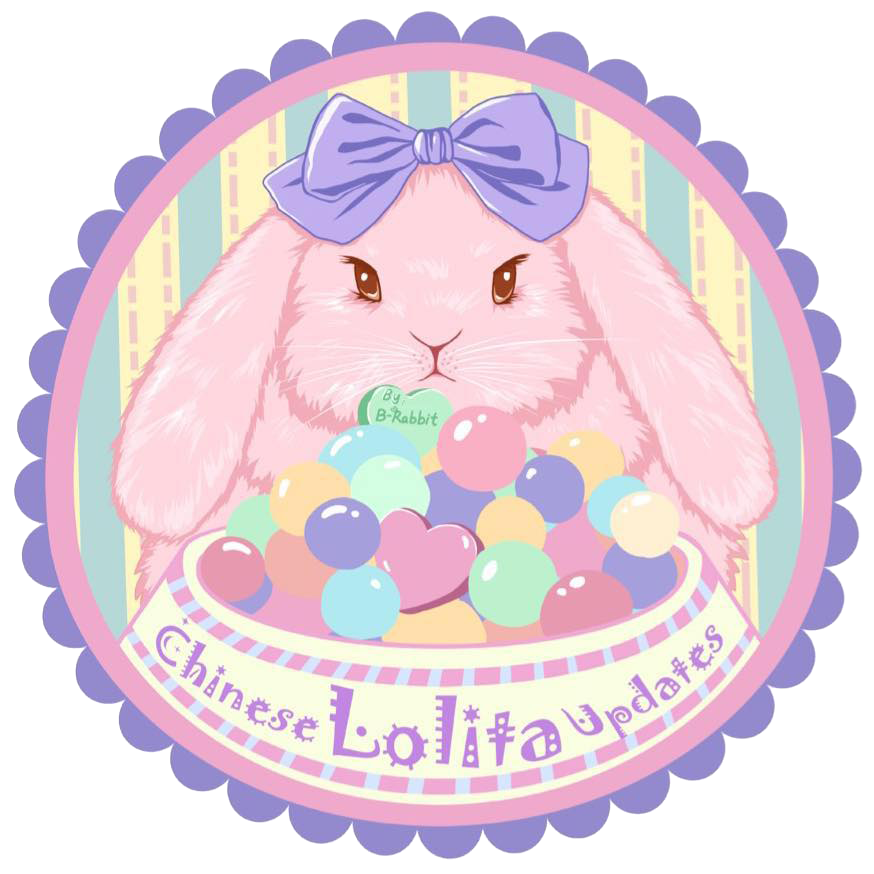 Chinese Lolita Updates

Budget:


Recommendation:





A shopping service focused on TaoBao brands operating on Facebook.

They update their Facebook page regularly with posts listing a certain release and the prices of the corresponding items together with a deadline of the reservation period.

A FAQ is pinned at the top of their page which also details how they receive & process orders. Invoices and answeres are responded to very fast and they themselves are equally kind and understanding too. Their shopping fee is arround 15%, together with a 4.4% Paypal service Fees and Currency Exchange Fee.

 6. Lolita communities




As my amazing friends and me consider ourselves as baby lolita's, we're not comfortable with joining and participating in an actual community yet.

As we're growing in the same nest, we've dubbed our groupchats and group as a whole
♤ ♡ picknick buds ◇ ♧
And since we love spoiling eachother, we've given eachother a lot of gifts including clothing pieces



So, if you see

next to an item, that means it's a gift from LadyMortimer, aka Lara.

A

next to an item is a gift from Alice, also known as berrycollect!

 7. Other lolita's and
their site buttons
—    ita    —
—    Mermaidgrey    —