Welcome to the EGL & punk section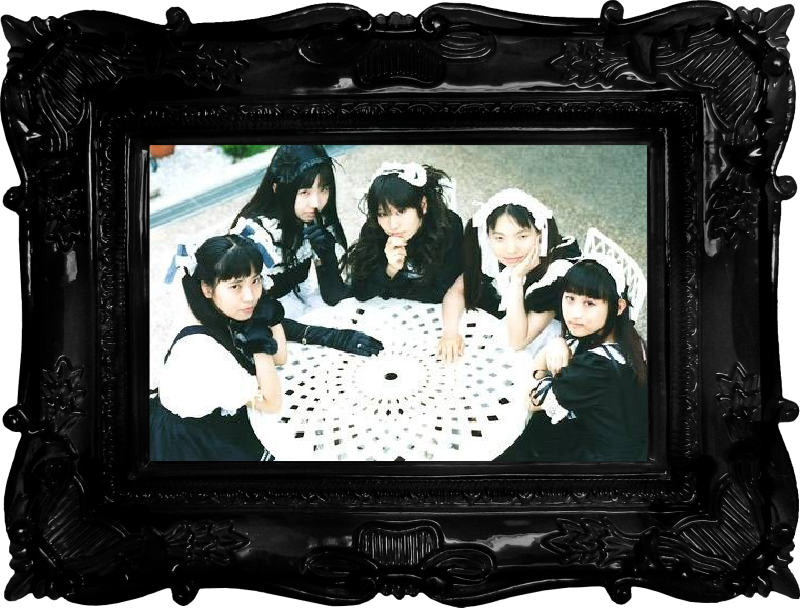 Click here for the mobile page.
 1. Explaining lolita fashion

NOTICE
As I started the fashion in late 2020, this section is me trying my best to explain the basics of EGL & my own clothing style since a lot of family members and friends have taken notice of my clothes (I've heard they've got my page bookmarked help). It helps me reevaluate what I know and how I'm (re)presenting it to them & others.
Please keep this in mind before yelling at me in the site comments/other forms of SNS, but do feel free to give your opinion on it!!

1.1 The basics
EGL stands for Elegant Gothic Lolita. It's a fashion subculture that started in Japan based on historic fashion styles. With influences from Victorian and Rococco fashion.
People have theorized that Japan used the name to describe a cute girl and nothing more. Others argue that they were well aware of its meaning connected to Nabokov's book. It could be viewed like the Bratz crew embracing that they're called brats and punkers embracing that they're called punks. They have given their insults another different meaning, taking the term but not its derogatory definition.
Please remember that there are minors participating in this clothing style.
In other words, this fashion is not a kink. Please refrain from sexualizing anyone that wears EGL.
If someone that is not interested in wearing the fashion asks you to explain what it is, please only tell them the sentence that has been underlined to avoid confusion/interrogations.
—
When looking at listings and/or talking about lolita, you might hear and/or see some terminology. cheesecakedreams has a whole page filled with terms and more in-depth explanations on lolita fashion!

1.2 The price

oh lordie the price
Before you go any further looking at my aunties and teens that keep saying they've seen lolita on Aliexpress and thinking we're dumb for not buying those, I've got to explain why most lolita pieces are priced this way. Pieces are carefully constructed and not produced in huge quantities. A lot of material gets used into making a piece and those on itself are not cheap as well. Especially for custom lace, hand embroidery and special fabrics.
This is why it can take several weeks to months for your piece to arrive if you're not buying it second hand, or why you might see very short & limited reservation periods. Because some pieces aren't made in advance either. They are also built to last for decades and to be worn multiple times.
Also, you can't forget that even the biggest lolita brands are still considered rather small ones when comparing them to the brands we regularly see like H&M, Zara, Bershka and many more.
Trends also exist in this fashion and the amount of popularity a style, piece and/or brand has can affect its prices too!! writing this while there's a sweet boom happening, new indie brands are coming out solely focussing on old school and AP are selling out €500-€600 sets in minutes... help I'm just a broke student

1.3 The search
Since pieces are made to last for decades, are made in limited quantities and expensive, it can take a very long time till you've found your dreamdress or a piece on your wishlist.

This is why most lolitas usually dedicate a good chunk of their time to searching on second hand sites!

 2. Explaining "my" punk
The second style you'll find in my closet is a kind of punk.

I think it is punk? Visual kei & anime art have influenced the style I wear a lot. This is the style I usually wear when wearing frilly dresses is too much for me and/or my environment.

Hopefully my wardrobe/wishlist can give you a better image & description of the punk I wear/am interested in!

If you haven't noticed yet, my favourite brand of all time is PUTUMAYO and right now I own 16 pieces by them. Maybe I should just call my style of punk PUTUMAYO...

 3. My introduction
I discovered EGL and Japanese Punk around 2010-2011 when I discovered anime! More specifically when I discovered Hatsune Miku's Infinity outfit & Vampire Knight followed by hearing one of Kanon Wakeshima's songs in the infamous Michelle Phan make-up tutorial where I learned the term-

During those times, it was extremely hard for me to find something that my parents would allow me to buy that was also available in our small country A pic of an "attempt" is floating somewhere in this wardrobe.

But now, after a decade and finding new dear friends that reignited my love for these fashions and confidence at the start of 2020, I'm finally able to wear those pretty dresses & studded pants


 4. Personal style
The styles/themes I like/want to wear are:

• old school
• maid not the maid café kind, I find it a bit insulting if someone refers to me as one. Especially if they think it means I'm waiting to moe moe kyun their food...
• gothic am not a goth, i like the aesthetics
• punk
• cyber

and the colourways I like to wear are:

• black & white
• black & black
• purple


 5. Where I buy my pieces
Here is a list of the online sources I've bought most of my pieces from with a little description and review of them.



Lacemarket

Budget: All about luck!
Recommendation:





The hub for second hand lolita sales coming from lolitas all over the world. Sellers are able to create Buy It Now and/or Auction listings. The auction system is the same one used by eBay.

—





Vinted

Budget: All about luck!
Recommendation:





A second hand marketplace that's starting to become more and more popular. You can buy items from people a country or 2 away.

Shipping is very cheap and doesn't seem to go through any customs checks because of this. You either get miraculous deals or scalper prices.

Lolita replica's are easier to spot here, it's mostly Sanrio Aliexpress scammers that are thriving on this platform.

—






WunderWelt
WunderWelt Fleur

Budget:



Recommendation:





A second hand lolita, gothic & punk and an official retail webshop based in Japan that seems to update their second hand site twice a day. Popular brands such as Moi-même-Moitié, Victorian Maiden, Atelier Pierrot, Sheglit and more are sold on their official retail site. Reservations can also be made here.

Prices are on the higher side here. A single account and shopping cart is used linked to both sites and making purchases earns you 1% your money spent back as points. These points can be used to reduce the price on your next purchase
(1 point = ¥1)

You first pay the price of the item on the site and then wait for a second invoice. When using PayPal, this second payment request will be sent after they've calculated the shipping costs to pay for those. You don't have to pay this one immediately which comes in handy when you make multiple purchases on different days as the shipping price seems to get recalculated for a combined shipment.

—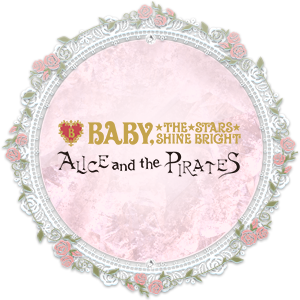 Baby, the Stars Shine Bright
Alice and the Pirates
Japan webshop

Budget:




Recommendation:





YEAH THAT'S RIGHT I WAS ABLE TO BUY BRAND NEW BURANDO ONCE NEVER AGAIN THO CUZ BROKE STUDENT LIFE

One of Baby's and Alice's official webshops. Shipping is extremely fast (a week or so). The price you pay for brand new burando can also be found in its amazing customer service.

Do keep in mind that one of their payment systems has a glitch where you can accidentally place an order when reloading the page without paying. You will have to contact them when this happens.

—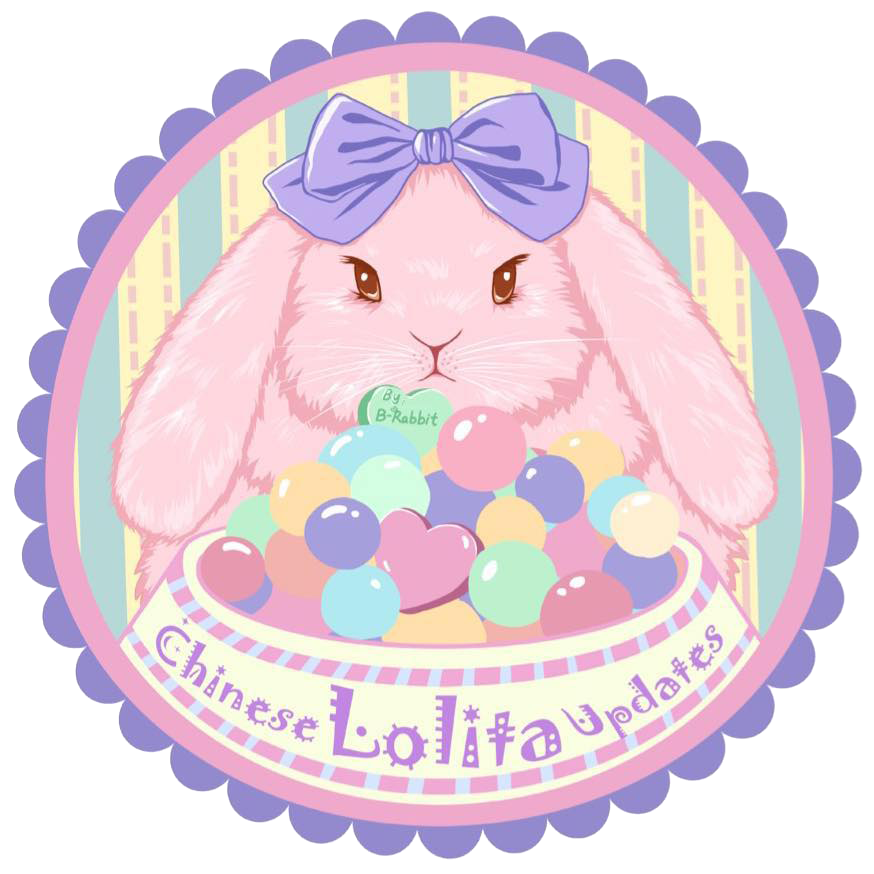 Chinese Lolita Updates

Budget:


Recommendation:





A shopping service focused on TaoBao brands operating on Facebook.

They update their Facebook page with multiple posts daily listing certain releases and the prices of the corresponding items together with a deadline of the reservation period.

You can buy items displayed in their posts and/or send them a TaoBao link. I've seen them help customers with Xianyu too!

A FAQ is pinned at the top of their page which also details how they receive & process orders. Invoices and answers are responded to very fast and they themselves are equally kind and understanding too. Their shopping fee is arround 10-15%, together with a 4.4% Paypal service Fees and Currency Exchange Fee.

I'm so happy I've found them!! It feels safe and easy to use as you are talking to an actual person every time. I'm personally not that TaoBao savvy and/or know about Chinese Brands, so having a page keeping up with them helps a lot too!!

 6. Lolita communities




As my amazing friends and me consider ourselves as baby lolita's, we haven't been active in any actual communities yet. We have joined the Belgian EGL Community but haven't fully participated yet.

And since we're mostly growing in the same nest, we've dubbed our groupchats and group as a whole
♤ ♡ picknick buds ◇ ♧
We also love spoiling eachother, giving eachother lots of gifts including clothing pieces



So, if you see

, that means it's a gift from LadyMortimer, aka Lara.

A

is a gift from Alice, also known as berrycollect!

 7. Other fashionistas and
their site buttons